vim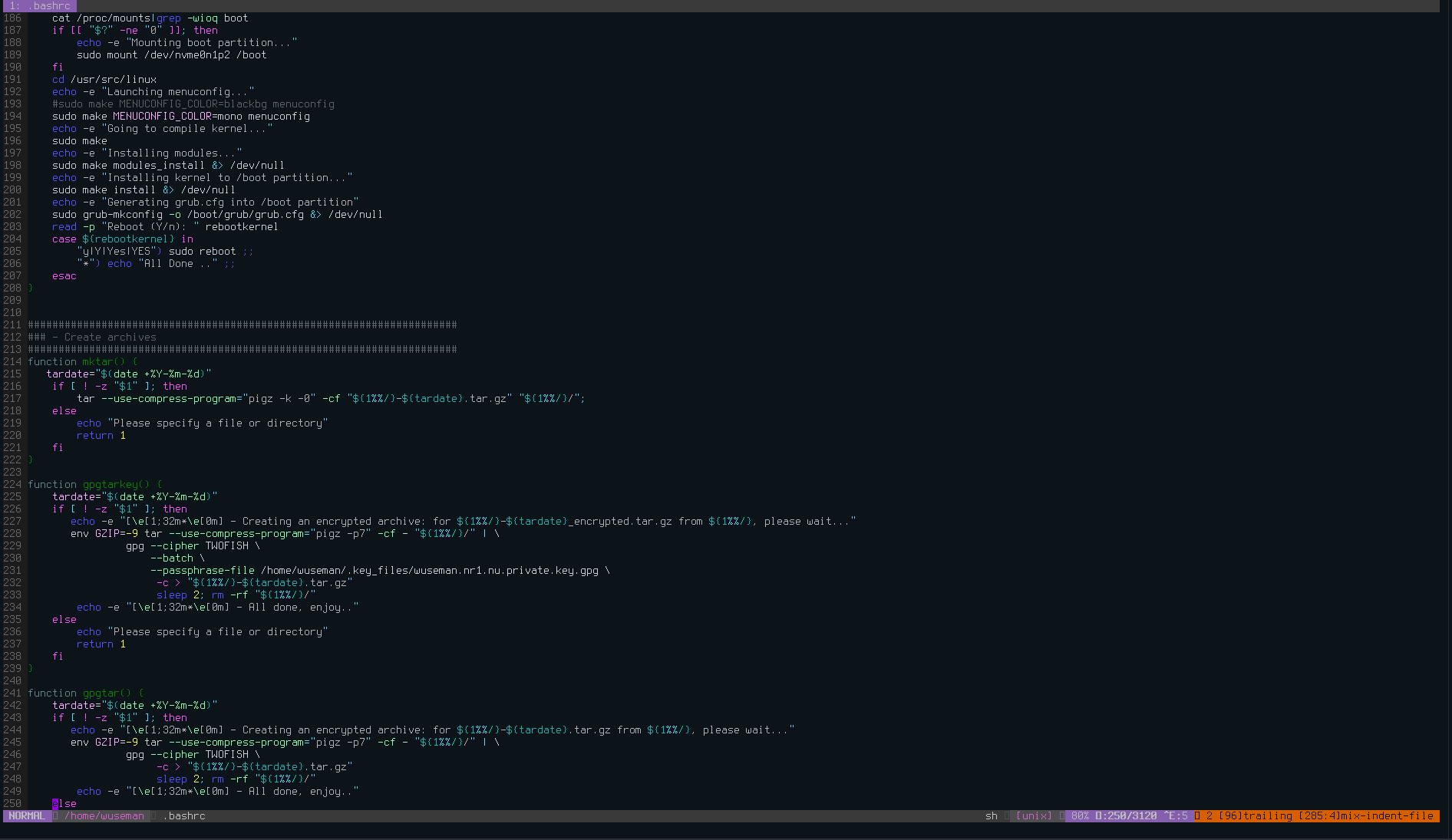 View current colors for for syntax¶
Create a mapping for bash¶
Move right align text of match above current line¶
Insert a string/character on selected multiple lines¶
Insert text end of multiple lines¶
Insert text end of multiple words vip$A,¶
Jump to line 10¶
Set column width of vim¶
Set a line number width¶
Set wrap width¶
You can remove the if (&columns > 80) | if you always want 80 columns.¶
Registrer¶
Delete a Recording¶
To delete a recording just record nothing over it.
For example, qxq erases whatever was recorded to register x.
Replace oldsting/newstring¶
Here is an example to replace string OldString with NewString contained in multiple *.cpp files:
One way to edit a recording (for example, to register x) is to paste it into a new buffer, then edit the buffer, then copy the results back into the register. For example:
Alternatively, edit the contents of register x in the command line:¶
Execute a bash command and save stdout in vim¶
Vim has four methods of indentation, namely:
| Method | Description |
| --- | --- |
| Autoindent | This method uses indent from the previous line for the file type you are editing. |
| Smartindent | Smartindent works similarly to autoindent but recognizes the syntax for some languages such as C language. |
| Cindent | Sindent is slightly different from autoindent and smartindent as it is more clever and is configurable to various indexing styles. |
| Indexexpr | Is the most efficient and flexible. It uses expressions to calculate the indent of a file. When enabled, indexexpr overrides other indenting methods. |
!!! Note "If Vim encounters an unrecognized file type, it might not indent correctly. To resolve this, you can enable smartindent and autoindex"
---
Comments are closed on this article!
---